Projcon Advisory Services
Projcon Advisory Services are pleased to work collaboratively with clients and working partners to deliver their required benefits through active support, advice, assistance and skills development. As well as Projcon Group's mature training solutions and apprenticeship schemes we offer Advisory Services that exploit our niche project control, project and programme management skills and experience. This is provided through: advisory support, maturity assessment services, and through our ability to help our partners meet and manage their surge capacity and capability management concerns.
Advisory Support
Projcon Group are able to provide advisory support to its clients and working partners in specialist areas to implement sustainable operating solutions that effectively deliver successful outcomes and required benefits. We can provide:
1. Support to develop governance frameworks
2. Development of process and procedures
3. Support in producing business plans, business cases, and in bid generation
4. Development of effective project reporting dashboards
5. Support on all aspects of project controls, project & programme management including specialist workshops to reinforce/reinvigorate any aspect within these functions 
6. Development of project controls and management frameworks
7. Support in developing integrated project controls and management systems
Case Study Overview Advisory Support
Overview
Context: Projcon were approached to conduct a quantitative schedule risk assessment on a major programme for a client that specialises in manufacturing transportation equipment. The QSRA was to be conducted on a part of the overall schedule leading to successful testing of the product and was requested by the client's customer.
Specific tasks: review the project risk register and project schedule ported to P6, generate a risk assured schedule (RAS) from the project critical path and map relevant risks to the RAS to conduct a QSRA.
Our contribution: on the review of the project risk register it was found to need a complete overhaul including conducting workshops to enhance understanding of risk management and to generate new three-point estimated risks. In addition, the project schedule required further work to satisfy industry standard quality checks prior to generating and agreeing the project critical path. A RAS schedule was agreed that modeled the critical path with float to capture near critical path risk impacts for the QSRA analysis. Risks were mapped and agreed to the RAS and the QSRA analysis completed with recommendations for refinement of input data to improve the analysis results. From the analysis, we were able to highlight areas for improvement in the clients project control systems, processes, and knowledge.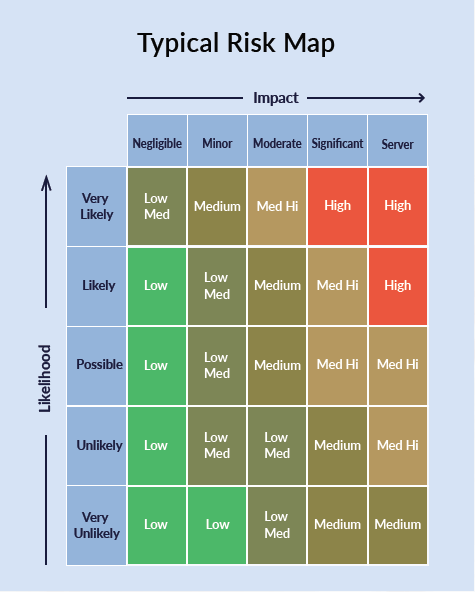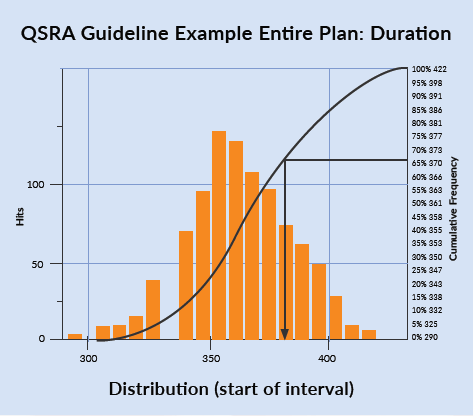 Outcome: through our engagement, we improved the project understanding of improved the project's understanding of 
risk management and assessment developed a new risk register with three-point estimated risks at an appropriate  level of detail (risk meta-language) to guide and direct mitigation action. Through several risk workshops we were able to improve risk understanding within the business, the project and establish a baseline for improved risk management. Our work on porting the project schedule to P6 and conducting a schedule quality review provided the project with a quality assured schedule and the knowledge to quality review the overall project schedule. Our work in conducting a QSRA enabled the Advisory Services Team to demonstrate first-hand how project controls should be integrated through the project team and form the basis of information for project reporting purposes. The QSRA results were used to guide discussions with the client's customer on the potential range of completion dates. 
Risk Management Case Study